OMG! I was tagged again!!! YAYYYYYY!!!!
By the way, I'll cheat in this tag because there is a book that it's not YA. Ops!
So, The Around the World in YA Book Tag was originally created by Becca @ Becca and Books. If you want to do this tag, all you have to do is: List a country, and then show which favourite book of yours is set in that country. You can use the countries I have used, add your own, or use completely different ones!
I was tagged by Jenna @ReadingwithJenna ! Thank you!!!
I have books that take place in Portugal, others in England, but I have espcially books that are set in USA. I also have some that are set in France. But I'll only talk about three books:
Here's Between Shades of Gray, by Ruta Sepetys. The main character, Alina, is a 16-year-old Lithuanian girl who was forced to go to a work camp in Siberia(this takes time in WW2). She and her family (mother and brother). If you're looking for a good book about WW2, especially a book that envolves soviets, this is the right book for you, then. I read it this year, when I was at high school, and I read it during a time I had tests. I still took only 2 days to read (believe me, I'm a slow reader, especially during study time). The writing is wonderful, the story is heartbreaking, and the main character, and the others of course, are so real! If you haven't read it, you should!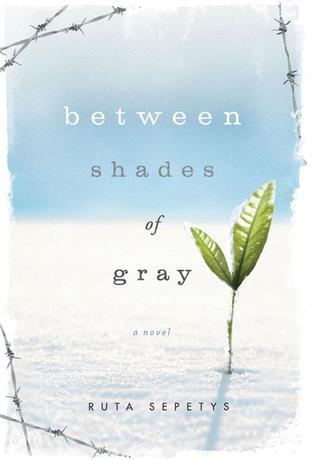 The next book takes place in England, in 19th Century…. And that book is…. PRIDE AND PREJUDICE, by the incredible Jane Austen.
Ok, this is the only Jane Austen book I've read, and I read it in Portuguese.. Yup, I know… I should have read it in English… So, that's why I bought Sense and Sensibility in English! It's on my TBR pile!
I really, REALLY loved Pride and Prejudice! I love everything about it, honestly. Now I know why Jane Austen is a classic author! Hse truly deserves to be seen as such! I really liked Mr. Darcy, but I LOVED Lizzie because she has such a strong spirit! She is a good female role model, I guess!
The last book is actually a TBR one! It takes place in Prague and I think many readers know this trilogy (I only have the first book, of course): Daughter of Smoke and Bone, by Laini Taylor.
I don't know much about this book; just the fact that many people say it's amazing and the writing is like that kind of poetic writing, you know? I love that kind of style! Also, it's kind of related with angels, right? Well, I'll read it this Christmas, I think.
Now, these are the people I tag (if you aren't tagged, you can do it, too! Just tag me in your post, so that I can see what you did!):
I know this post doesn't look interesting, but I don't have much time to write better things, at the moment… College is killing me! I need to READ! Not to study! I'm tired of that :c
But, the thing is… In two weeks, I'll sayd goodbye to all of that because it's CHRISTMAS time!!! And I'll have 2 months of vacations, which is great! I can read a lot during that time!
So, in two weeks, I'll post better things! But that doesn't mean I won't post these days. I mean, next week will be the hardest week ever… I have 3 freaking exams… It sucks, but I have to study… And, in the other week, I have another exam, but it's the last one, thank God!
So, fingers crossed and pray for me, bookworms! **