Christmas is over (well, for me, Christmas only ends in the first weeks of January :D), but here I have another Christmassy book tag: The Christmas Song Book Tag.
This time, I was tagged by Mariana @fireheartbooks. Thank you. Mariana!
And here are the songs!
"You're a Mean One Mr. Grinch"
Name a villainous character you couldn't help but love.
The Darkling, from the Grisha trilogy. The problem is that I don't know if he is really a villain because I have only read the first book. I read it in portuguese and I have always been waiting for the Portuguese publisher to publish it,  but it seems that they won't publish the others. Ughhhh….
You know what's funny? This publisher is, like, the only one, in Portugal, that does this: they only translate one book of a series and then they quit. I freaking hate them, honestly…
But I hope that, next year, I get the second and third books, so that I kind find out more about the Darkling. He's mysterious and I love mysterious male characters! **
"All I Want for Christmas is You"
Which book do you most hope to see under your Christmas tree?
I would say the illustrated edition of Harry Potter and the Philosopher's Stone, but… I GOT IT!!!!! YEAHHHH! (I will show it to you soon!).
So, for this, I choose The Lunar Chronicles, by Marissa Meyer! I will definitely try to have all of them in January! My mom said she could pay two books, and I think I'll pay the other two. Unless my father wants to help ahahah.
"Rudolph the Red Nosed Reindeer"
Name a character that overcomes major obstacles and learns to believe in themselves.
I choose Katniss Everdeen from The Hunger Games trilogy, but I don't think she fully learns to believe in herself. I believe that there are moments that she understands that she is capable of something, but then there are others when she thinks she can't be the Mockingjay. You know what? I think that's ok. Sometimes, it's okay to have doubts about ourselves because, with those doubts, we can learn alot about ourselves.
"Santa Claus is Coming to Town"
a) Which character do you think would be on the top of the naughty list?
I love to hate President Snow! And Donald Sutherland did such a phenomenal job because if I hated the President while I read the books, I hated him even more in the movies!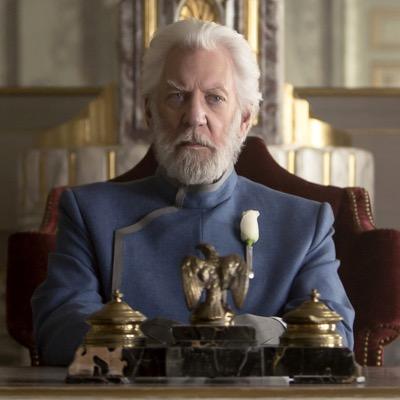 b) Which character do you think would be at the top of the nice list?
The Little Prince! Oh, I need to reread this book sometime soon!
"Frosty the Snowman"
Which book just melts your heart?
Hopeless, by Colleen Hoover! Oh, my heart!!!!
"Feliz Navidad"
Choose a book that takes place in a country other than your own.
You mean, almost every book I have on my shelves?
Well, I choose Anna and the French Kiss, which takes place in France, of course!
"It's the Most Wonderful Time of the Year"
Which holiday themed book do you use to spread the Christmas joy?
Harry Potter is full of holidays, I guess. So, yup, Harry Potter for this!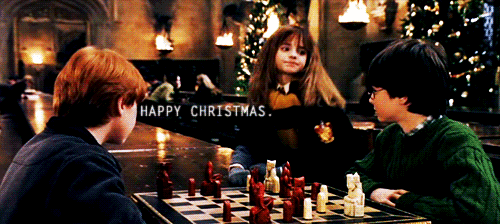 "Baby it's Cold Outside"
Which book that you didn't like would you sacrifice to a fire to warm yourself up in the cold?
The Tiger's Curse, by Colleen Houck. I wouldn't like to burn books, but this one… Oh, yes, this one can go to Hell! It's horrible! TERRIBLE!
It's a pity because this series has beautiful covers, but the inside is just terrible. Really (but I only read the first book. Who knows if the others are better? But I have heard many bad things about the other books, so I won't read them anytime soo).
"Do you hear what I hear"
Which book do you think everyone should read?
READ THE NIGHT CIRCUS, BY ERIN MORGENSTERN! IT DESERVES A HUGE FANDOM! IT DESERVES LOVEEEEEEEEEE!
I bet that many people have already done this tag, but I still tag:
Of course that if you have done it, or you don't want to do it, it's up to you! I won't be mad! :p