Book Travelling Thursdays is a weekly meme that was created by Cátia @The Girl Who Read Too Much and Danielle @Danielle's Book Blog. All you have to do is to post c covers of a book related to that week's theme, which you can see at the Goodreads group. You have to post the original cover, the one that exists in your country, and finally your favorite covers and least favorite ones.
I should have posted this yesterday, but I didn't have time to go to my computer. But, anyway, here I am!
This week's theme is: Everyone loves movies… Choose a movie that is going to be adapted in 2016.
For this, I chose a book that is on my bookshelv, but I haven't read yet… I am talking about Miss Peregrine's Home for Peculiar Children, by Ransom Riggs!
Original Cover: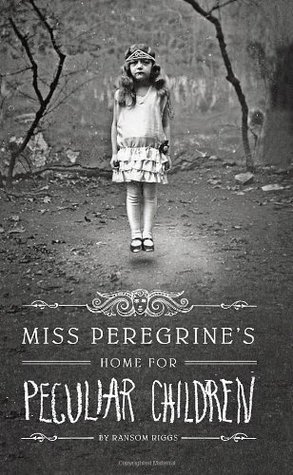 Cover from your country (Portugal): I'm glad they kept the original cover.
Favorite cover(s): The original/Portuguese cover and the Brazilian edition.
Least favorite cover(s): The German cover (the green one) is just awful! The darker cover is from Vietnam and I don't know why they changed it… I mean, it looks awful, too! It's too dark! It doesn't even look spooyk, it looks terrible, honestly.
Well, have you read this book? If so, did you enjoy it?
Are you ready for this movie? 😀