Here I am again with this post that I started in January! I actually only did it once, and I think I will do it one time in each month of this year. Of course that there are many book releases in Portugal every month, but I choose the ones that are already kind of famous in the book community!
For February, I choose three books that you probably have read already or, maybe, you have read reviews about them. Let's start with the one that I REALLY WANT TO BUY:
Goodreads synopsis: "With shades of The Hunger Games, Ender's Game, and Game of Thrones, debut author Pierce Brown's genre-defying epic Red Rising hit the ground running and wasted no time becoming a sensation.
Golden Son continues the stunning saga of Darrow, a rebel forged by tragedy, battling to lead his oppressed people to freedom from the overlords of a brutal elitist future built on lies. Now fully embedded among the Gold ruling class, Darrow continues his work to bring down Society from within.
A life-or-death tale of vengeance with an unforgettable hero at its heart, Golden Son guarantees Pierce Brown's continuing status as one of fiction's most exciting new voices."
You don't know how much I loved Red Rising! That book has everything that I love: it has a futuristic society, it's sci-fi, it has mythology references and FREAKING AMAZING AND BADASS CHARACTERS!!!! AND THE WRITING IS SO GOOD!
Of course I could have read Golden Son (the second book of the Red Rising trilogy) already, but if I have the first one in Portuguese, I think I should get all the books in Portuguese as well. So, Golden Son is about to get released, but sadly Morning Star will only be published next year. I mean, probably. But I wish they could publish this year, too *sighs*.
Portuguese release date: 17th February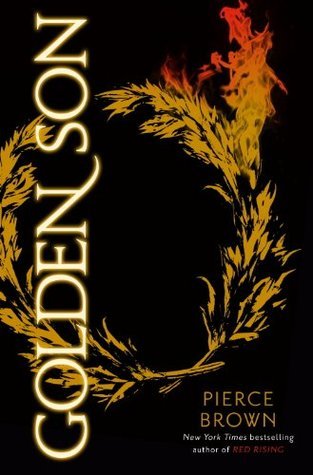 ---
Goodreads synopsis: "Seventeen-year-old Bianca Piper is cynical and loyal, and she doesn't think she's the prettiest of her friends by a long shot. She's also way too smart to fall for the charms of man-slut and slimy school hottie Wesley Rush. In fact, Bianca hates him. And when he nicknames her "the Duff," she throws her Coke in his face.
But things aren't so great at home right now, and Bianca is desperate for a distraction. She ends up kissing Wesley. Worse, she likes it. Eager for escape, Bianca throws herself into a closeted enemies-with-benefits relationship with him.
Until it all goes horribly awry. It turns out Wesley isn't such a bad listener, and his life is pretty screwed up, too. Suddenly Bianca realizes with absolute horror that she's falling for the guy she thought she hated more than anyone."
Yes, this is The DUFF: Designated Ugly Fat Friend. I know, the Portuguese cover is beautiful. Hell yes.
Now, let me ask you this: if you have read it, did you like it? I mean, it has some mixed reviews on Goodreads, but I read the first chapter (which is available in the Portuguese publisher website) and I liked what I read. I already like Bianca. But I don't want to waste money in a "bad" book, you know? So, did you like it? Do you think I should buy it? Because my head and heart are saying: yesss, buy it. You need more YA contemporary books in your life!
Portuguese release date: It has already been released.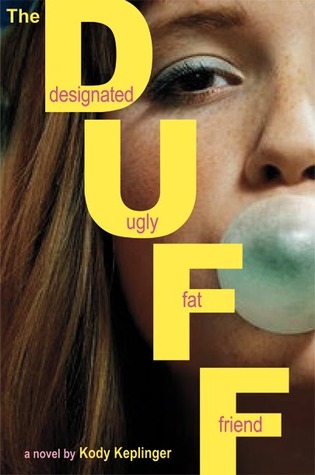 ---
Goodreads synopsis: Lara Jean didn't expect to really fall for Peter.
She and Peter were just pretending. Except suddenly they weren't. Now Lara Jean is more confused than ever.
When another boy from her past returns to her life, Lara Jean's feelings for him return too. Can a girl be in love with two boys at once?
In this charming and heartfelt sequel to the New York Timesbestseller To All the Boys I've Loved Before, we see first love through the eyes of the unforgettable Lara Jean. Love is never easy, but maybe that's part of what makes it so amazing.
I actually don't want to buy these books. Don't get me wrong, if you liked/loved them, good for you, really! I'm glad you enjoyed them. However, I don't think I would like to read a book about a sixteen year old girl who actually acts like a 12 year old girl. Also, I think it's so full of cliches. Anyway, maybe I'll give it a try this summer. I think that, at least, I will go to the library and get the first book of this super popular duology.
Portuguese release date: It's already out.
Ok, that's it for today!!!! Have a nice weekend, bookish people!!!