It seems that yesterday, 9th February, was a nice bookish day for fandoms! Probably, many people were like this:
For example, I am sure that there were many fans that cried because of the third and final book of Red Rising trilogy, Morning Star. Everyone is excited to know what is going to happen to Darrow and his society. I have only read the first book, but I really can't wait to read the second one, Golden Son, which is out, in Portugal, on 17th February!!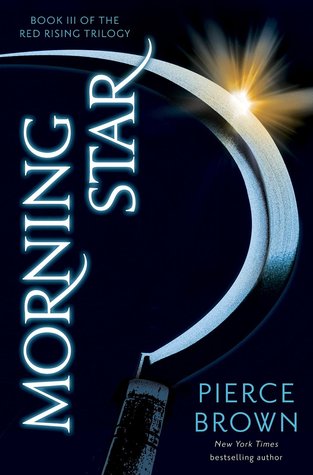 Goodreads synopsis: "Darrow would have lived in peace, but his enemies brought him war. The Gold overlords demanded his obedience, hanged his wife, and enslaved his people. But Darrow is determined to fight back. Risking everything to transform himself and breach Gold society, Darrow has battled to survive the cutthroat rivalries that breed Society's mightiest warriors, climbed the ranks, and waited patiently to unleash the revolution that will tear the hierarchy apart from within.
Finally, the time has come.
But devotion to honor and hunger for vengeance run deep on both sides. Darrow and his comrades-in-arms face powerful enemies without scruple or mercy. Among them are some Darrow once considered friends. To win, Darrow will need to inspire those shackled in darkness to break their chains, unmake the world their cruel masters have built, and claim a destiny too long denied – and too glorious to surrender."
---
Then, another sequel came out yesterday: Glass Sword, by Victoria Aveyard. This new book is a sequel of Red Queen, which has many mixed reviews, but still many people loved it and they couldn't wait much longer to get the second book of this series.
I haven't read Red Queen yet, but I have a Portuguese copy of it waiting for me in the shelf. Poor thing, I'll read you soon. Next month, probably.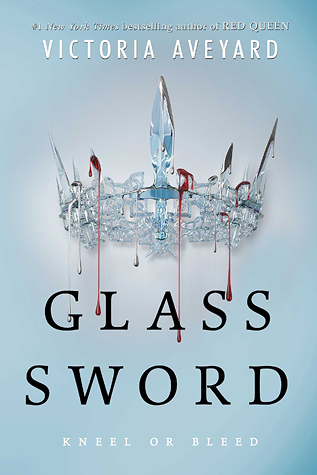 Goodreads synopsis: "Mare Barrow's blood is red—the color of common folk—but her Silver ability, the power to control lightning, has turned her into a weapon that the royal court tries to control.
The crown calls her an impossibility, a fake, but as she makes her escape from Maven, the prince—the friend—who betrayed her, Mare uncovers something startling: she is not the only one of her kind.
Pursued by Maven, now a vindictive king, Mare sets out to find and recruit other Red-and-Silver fighters to join in the struggle against her oppressors.
But Mare finds herself on a deadly path, at risk of becoming exactly the kind of monster she is trying to defeat.
Will she shatter under the weight of the lives that are the cost of rebellion? Or have treachery and betrayal hardened her forever?"
---
Now, last, but not the least: the paperback of An Ember in the Ashes, by Sabaa Tahir, was released yesterday as well. This books has so much hype, everyone loves it! I asked my aunt, who lives in Canada, to send me the hardback last summer, but she still hasn't gotten the time to buy it. However, I talked to her some days ago and she said she would try to buy it and send it soon. I hope I get it soon, but I'm not worried because I have so many books on my shelf that I haven't read yet.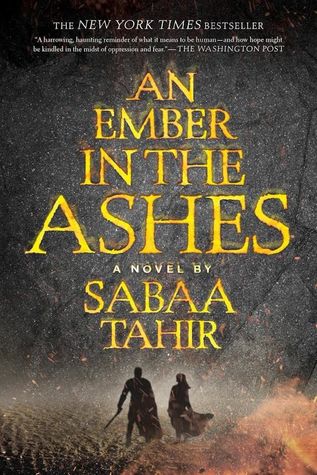 Goodreads synopsis: "Laia is a slave. Elias is a soldier. Neither is free.
Under the Martial Empire, defiance is met with death. Those who do not vow their blood and bodies to the Emperor risk the execution of their loved ones and the destruction of all they hold dear.
It is in this brutal world, inspired by ancient Rome, that Laia lives with her grandparents and older brother. The family ekes out an existence in the Empire's impoverished backstreets. They do not challenge the Empire. They've seen what happens to those who do.
But when Laia's brother is arrested for treason, Laia is forced to make a decision. In exchange for help from rebels who promise to rescue her brother, she will risk her life to spy for them from within the Empire's greatest military academy.
There, Laia meets Elias, the school's finest soldier—and secretly, its most unwilling. Elias wants only to be free of the tyranny he's being trained to enforce. He and Laia will soon realize that their destinies are intertwined—and that their choices will change the fate of the Empire itself."
An Ember in the Ashes's sequel, A Torch Against the Night, is out on 30th August.
So, did you buy any book release yesterday or have you bought some lately?