Book Traveling Thursdays is a weekly meme that was created by Cátia @The Girl Who Read Too Much and Danielle @Danielle's Book Blog. All you have to do is to post covers of a book related to that week's theme, which you can see at the Goodreads group. You have to post the original cover, the one that exists in your country, and finally your favorite covers and least favorite ones.
This week's theme is: It's almost Valentine's Day! Choose your favorite couple.
Ok, this is difficult because I have SO MANY favorite couples! But, anyway, this is going to be about Everlark (Katniss Everdeen + Peeta Mellark), from The Hunger Games trilogy **. For this post, I am going to show you the first book's covers.
Original cover: The THG trilogy has simple covers, but I really love them! They show that, sometimes, it's okay not to have many details on the covers.
Cover from your country (Portugal): In my country, there are 2 different editions, although I think that there aren't many people that have the original cover. For example, I have the movie tie-in edition, which looks amazing as well.
Favorite covers:
Least Favorite Covers: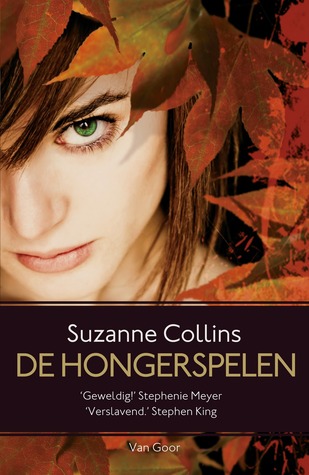 What about you? What is your favorite couple? Or what are your favorite couples?