Book Traveling Thursdays is a weekly meme that was created by Cátia @The Girl Who Read Too Much and Danielle @Danielle's Book Blog. All you have to do is to post covers of a book related to that week's theme, which you can see at the Goodreads group. You have to post the original cover, the one that exists in your country, and finally your favorite covers and least favorite ones.
This week's theme is: Crying is not always bad. Choose a book that made you ugly cry.
I actually don't really cry while/after reading. Instead, I get a heartbreak. I guess it's worse. Anyway, for this, I chose The Book Thief, by Markus Zusak, because I think it would be a pure book (I know it's set during WWII, but I though that everything would end up ok!), but it's actually full of pain. Let's cry a river, guys…
Original cover: I don't know which one is the original cover.
Cover(s) from your country (Portugal): There are two- the one with Liesel (the main character) and Death; and the movie tie-in edition:
Favorite covers:
Least Favorite covers: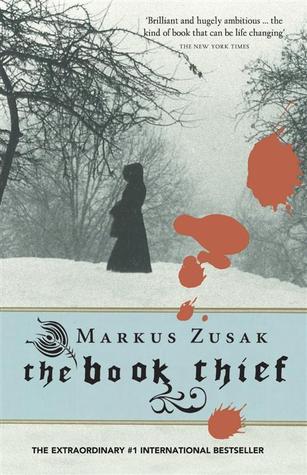 That's it for today! I have more posts for tomorrow!!! Byeeeee, bookish people!