Heyyyyy, bookish people! February has come to an end! Hello, March! Be a good month for me, please!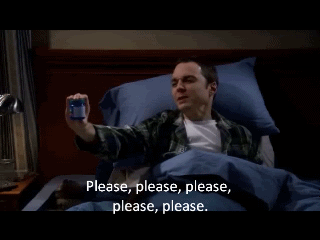 So, let's talk about the books I read in February…
I only read 2… I'M SO STUPID!!! HOW DID I ONLY READ 2????
Well, at least, they were FREAKING GOOD!
One of them, the grey book in the picture, is a Portuguese book that has 11 novellas, all written by Valter Hugo Mãe. I loved all of them and, in general, I gave 5 out of 5 stars to this book! IT WAS BEAUTIFUL!
Then, I took the WHOLE MONTH to read Harry Potter and the Order of the Phoenix, by the Queen. Ops, I mean, J.K. Rowling.
Now, here's the ( big) review about the 5th Harry Potter book!
---
Goodreads synopsis: Harry Potter is due to start his fifth year at Hogwarts School of Witchcraft and Wizardry. His best friends Ron and Hermione have been very secretive all summer and he is desperate to get back to school and find out what has been going on. However, what Harry discovers is far more devastating than he could ever have expected…
Suspense, secrets and thrilling action from the pen of J.K. Rowling ensure an electrifying adventure that is impossible to put down.
---
Review: In the fourth book, I realized that the story was taking a more adult way, but it's in this fifth  one that everything is more complex, especially with the political references, which were AWESOME. So J.K. Rowling, as always, did an excellent job of portraying that young people are also interested in the political situation in which they live and are able to try to change and fight for what is right!
The writing: it remains simple and captivating. J.K. Rowling, at least in the Harry Potter books, never has boring descriptions, but magical one that make us wish for a real Hogwarts. Also, she knows how to create profound, wonderful and inspiring quotes! Although the story has been told at a slower pace, I don't think it was boring. It's just that her magical world has more details and there is more action in this book. So, her writing remain simple and  also suitable for younger people, although this fifth volume portrays more complex subjects.
The plot: I absolutely loved the representation of politics in this book. We have a Ministry, the Ministry of Magic, that doesn't assume its responsibilities and tells lies to its population. In fact, they prefer to omit the truth and try to prevent or even punish those who dare to confront them. It is an organization that chooses to ignore the return of Voldemort because they fear him. However, we have young people who, when they saw some adults confront the Ministry, create a group that want to train to fight agaisnt evil: The Dumbledore's Army. Actually, they decided to honor the director of Hogwarts because he is trying to persuade the Ministry to accept the reality. Throughout the school year, several students of Hogwarts secretly trained spells to fight against Voldemort and the Death Eaters, the same spells that were banned by the Ministry itself. Don't you see how FABULOUS this is? The author is literally showing adults that young people are also interested in politics and want to get sh*t done! The elders are always saying that my generation does not pay attention because we don't care about the country's situation and other things like thos, but then there are writers like J.K. Rowling that show that young people are still the hope of mankind. Being inspired by the right people, Harry Potter and his friends try to change their world and teach the Ministry that it is best to act, to do something. To get sh*t done!
That's why I also loved that Rowling created Umbridge, which was a phenomenal stroke of the author, since this character works in the Ministery and has an important position, but turned out to be a teacher of a discipline that should teaching young people how to protect themselves against evil, like Voldemort and his army. It is wonderful how Rowling symbolically shows that the government loves to control people, to the point that lead them to ignorance. And that's what Umbridge did, because she didn't teach anything about Deefense against Dark Arts. What the Ministry did not anticipate was the revolt of the young people themselves, who decided to take the role of fighters.
I can not say more about the plot, but it is phenomenal!
Characters: Any reader easily creates a connection with all of them, since each has imperfections and qualities that are familiar to us. Harry was a little cranky. He's a very confused young man, he wants to face his problems alone, but he's also a young man who really cares about his friends. He's very brave and is not ashamed to admit that he can't take over certain situations. Ron continues to be the "comic relief", that is, always has jokes to tell, like his brothers, Fred and George. He's very insecure and hates the lack of self-esteem; however, he manages to overcome his unfortunate moments. Hermione is always the brainy one and no one can change that. She is always cunning and does not care what others think when she shows how much she knows. I am always saying that she is a spectacular role model for the kids, and also for grownups.
The biggest surprise is Neville Longbottom, who in previous books was a weak boy, very clumsy and didn't like to defend himself. However, he surprises his friends with his words of encouragement. It is also in this book that we know a little more about his family, that is, the mental state of the parents, who were tortured by Voldemort's followers before Neville was born. Well, Neville is growing and he was a pleasant surprise.
Luna Lovegood, one of the new characters in the book, plays a very important role, but more for the reader and not so much in the plot itself. It is an extraordinary way to show the children that they can be different and we shouldn't listen to what the others say about us. Luna has never wanted to know what the others said, never! She's eccentric, dreamy and very honest. She is able to understand the human nature in a very exceptional way. And I love her name, Luna. It means "moon" in Latin and it has everything to do with this dreamy girl!

The character who stands out most is Umbridge. The miserable teacher who loved to punish innocent kids. She is the perfect example of the overuse and abuse of power! She is sinister, cruel and represents all that is wrong in politics!
Unlike her, we have Professor McGonagall, who is brilliant and her sarcasm is unbeatable. Simply fantastic! Dumbledore was too passive for my liking, although I understood its logic about Harry's situation. But still… you know…
Well, I really loved the book, but there's one thing that bothers me a little bit: we don't know much about the Order of the Phoenix. We only know it was huge, had many young people like James Potter, Harry's father, and his friends and his wife, Lily. Besides, it was also made up of Hogwarts professors, like Dumbledore and Professor McGonagall, and some people from the Ministry of Magic. But, there is no more interesting information. So, in this respect, the book is weak, because the title of this fifth volume is Harry Potter and the Order of the Phoenix. So, we should know more about this group. Thus, the classification of this volume will have a small difference from the previous books.
In conclusion, J. K. Rowling, again, did an excellent job in this fifth book, which contains many wise words, fun times, but it is also very symbolic. The allusions to political life are phenomenal and the new information about the magical world are always very interesting and charming! I LOVED IT!
P.S- No, I didn't talk about Sirius because it's just too PAINFUL! NO!
4.75/ 5 stars