Heyyyy, bookish people! How are you? I hope you are having a good week! Mine has been busy, which is why I am only posting this meme now. Stupid college… It doesn't let me enjoy the things I love :c
Here's a little introduction about the meme, which was created by The Broke and the Bookish:
"Top Ten Tuesday is an original feature/weekly meme created here at The Broke and the Bookish. This feature was created because we are particularly fond of lists here at The Broke and the Bookish. We'd love to share our lists with other bookish folks and would LOVE to see your top ten lists!
Each week we will post a new Top Ten list  that one of our bloggers here at The Broke and the Bookish will answer. Everyone is welcome to join. All we ask is that you link back to The Broke and the Bookish on your own Top Ten Tuesday post AND add your name to the Linky widget so that everyone can check out other bloggers lists! If you don't have a blog, just post your answers as a comment. Have fun with it! It's a fun way to get to know your fellow bloggers."
Those paragraphs were taken from The Broke and the Bookish. For more information, here's the
post
.
---
Anyway, let's see what I have to post this week: Ten Books On My Spring TBR! SPRING IS COMING!!!!!!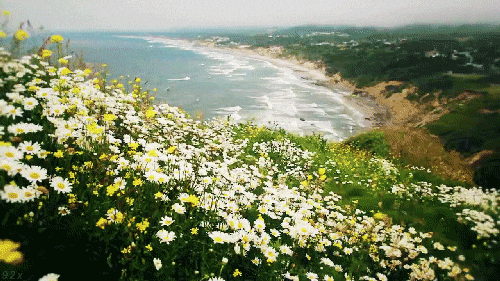 ---
Many of the books that I mention here are for college, the others are the books I hope I read, even if I have a lot to do for college… *sighs*
Frankenstein, by Mary Shelley: I have to do a presentation about this book next month, which means I'm going to read it during Spring Break! It's actually a book that I have always wanted to read since I started to have Literature classes in high school. Now, I have to read it for English Culture, one of my college subjects.

This is the edition I have!

Antigone, by Sophocles: For college, of course! Another one I have to read this Spring break! It's for Classic Culture! Of course I'm going to read it in Portuguese.

To Kill a Mockingbird, by Harper Lee: I don't know if I'm going to read it this Spring, but I wish I could because everyone loves this novel and I want to know why! Also, I would like to talk about Harper Lee in my English classes. I would like to do a presentation about her, since it's been almost a month since she past away. R.I.P, Harper Lee!

This is the edition I have!

The Island of Dr. Moreau, by H.G. Wells: We are going to talk about this author in English Culture, too!!!

Utopia, by Thomas More: Another book for English Culture. This one is going to be quite an adventure! May the odds be ever in my favor!

Hard Times, by Charles Dickens: Another one for English Culture classes! I think it's the last one. I really want to read Charles Dickens's books, especially Great Expectations. But this one seems interesting, too!

Cinder (The Lunar Chronicles #1), by Marissa Meyer: Finally, books that aren't for college! I REALLY WANT TO START THIS SERIES BECAUSE IT SEEMS EVERYONE LOVES IT! I mean, c'mon, sci-fi+retelling+amazing diverse cast?  BRING IT ON! I hope… college, give me time, be nice!!

Scarlet (The Lunar Chronicles #2), by Marissa Meyer: Well, if I want to read Cinder, of course I also want to read this one!

Salt to the Sea, by Ruta Sepetys: I REALLY WANT TO READ THIS ONEEEEEEEEEE!!!! UGHHHHH, WHY DON'T  I HAVE TIME???? I NEED SUMMER!
Maybe I can read this during this semester because the chapters are really short, which makes the reading experience lighter. But I don't know…

Eleanor & Park, by Rainbow Rowell: OMG, this book has been on my shelf since April 2015 (yessss, almost a year) because I always have other books that I have to read first, or I simply want to read first. But I hope that, if college allows me, I read it this Spring!

---
Well, that's it for my list! What about your Spring TBR? Do you have many books to read for college/school? What about books you WANT to read? 😀