Book Traveling Thursdays is a weekly meme that was created by Cátia @The Girl Who Read Too Much and Danielle @Danielle's Book Blog. All you have to do is to post covers of a book related to that week's theme, which you can see at the Goodreads group. You have to post the original cover, the one that exists in your country, and finally your favorite covers and least favorite ones.
This week's theme is: International Day of Happiness was celebrated a few days ago!! Choose a book that brings you joy.
I would definitely say HARRY POTTER, BY J.K. ROWLING, a.k.a. THE QUEEN, but I have chosen this series so many times for this weekly meme! That's why that, this time, I'm posting about… The Night Circus, by Erin Morgenstern! I actually mentioned it in another weekly meme, Top 10 Tuesdays, because it's a book that I FREAKING LOVE, but I don't talk much about it! But here it is now!!!
This books is absolutely wonderful! It's about star-crossed lovers that have to fight against each other to see which one is the best magician! But it's so much more than that! The whole concept of the Night Circus is wonderful, the characters are spectacular and the writing is superb!
---
Original cover: It seems that the left one is the US cover, which I love, and the right one is the UK cover. Portugal decided to have the UK one, by the way!
---
Cover from your country (Portugal): Here it is, as I said! It's the one I have!
---
Favorite cover(s): I really love the Portuguese and UK edition, but I think my favorite is the US cover! The Circus looks amazing! And I think the hand is pretty simbolic! If you have read it, let me tell that I think this is totally about the ending!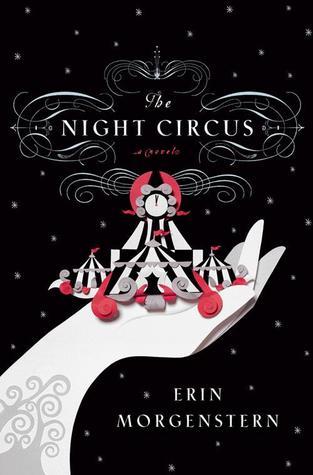 Bonus: This Indonesian cover looks wonderful! The elements are all there and I love these shades of red and gold! It looks so good!!!
---
Least Favorite covers:
---
That's it for today! Which books, or what books, make you happy?