Book Travel
ing Thursdays is a weekly meme that was created by Cátia @The Girl Who Read Too Much and Danielle @Danielle's Book Blog. All you have to do is to post covers of a book related to that week's theme, which you can see at the Goodreads group. You have to post the original cover, the one that exists in your country, and finally your favorite covers and least favorite ones.
This week's theme is: All of us have read Classics at some point of our life. Choose your favourite Classic.
It's 2am right now, so this post is going to be very short! Anyway, of course I choose Pride and Prejudice, by Jane Austen! That novel is so goooooooooood! So wonderful!
Original cover: I have no idea how the original cover looked like, of course, so here's the first page of the novel!
---
Cover(s) from your country (Portugal): This is a very important classic, so, of course, it has many different editions.
I'm sure there are many more, but these ones are enough!
---
Favorite cover: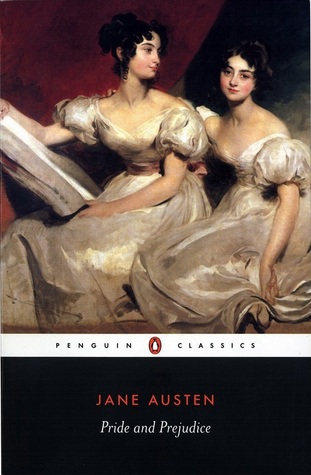 ---
Least favorite covers: OMG, there are so many bad cover… They are so ugly! It was hard to choose!
---
I had such a busy week (exams, essays… you know, college life)! I still have to study for another exam and, then, my first round is over and I'm free to read whatever I want!
Anyway, what is your favorite classic?
Have a nice Friday! 😀