Heyyyy, bookish people! I know I told you yesterday that I would post my April TBR today. However, I'm going to do that tomorrow since it's already a little bit late here and I still have to do this awesome meme! Seriously, if you have never done this, you should! It's so  cool to find international covers and compare them!
Anyway, you can check my April TBR tomorrow! Now, let's do this meme.
---
Book Traveling Thursdays is a weekly meme that was created by Cátia @The Girl Who Read Too Much and Danielle @Danielle's Book Blog. All you have to do is to post covers of a book related to that week's theme, which you can see at the Goodreads group. You have to post the original cover, the one that exists in your country, and finally your favorite covers and least favorite ones.
This week's theme is: National Siblings Day is a few days away. Choose a book that has your favorite bookish siblings.
Well, for this, I could choose the Weasleys siblings, but I have chosen the Harry Potter series so many times for this meme, so let's talk about Katniss and Primrose from The Hunger Games trilogy, by Suzanne Collins! Since I have chosen the first book for another theme, I'm going to post covers of Catching Fire!
Honestly, I love so much the special bond that Katniss has with her little sister Primrose. I really cried when I read Mockingjay… I do love this relationship because I also have a little sister and I would do anything to protect her and make her happy!
---
Original cover: SO BEAUTIFUL!!!!!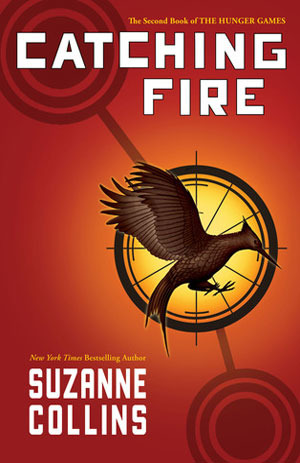 ---
Cover(s) from your country (Portugal): I'm glad I have the original one, but the movie tie-in edition also looks good!
---
Favorite cover(s):
---
Least favorite cover(s): God, there are so many covers that look so bad!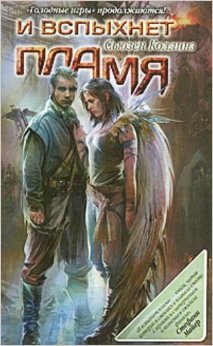 ---
That's it for today, guys! What are your favorite bookish siblings? 😀