Here's another post for today! Of course, here I am for another Book Traveking Thursday post! I love doing this because I search for cover editions in other countries and it's amazing to see how creative (or not) they are.
Book Traveling Thursdays is a weekly meme that was created by Cátia @The Girl Who Read Too Much and Danielle @Danielle's Book Blog. All you have to do is to post covers of a book related to that week's theme, which you can see at the Goodreads group. You have to post the original cover, the one that exists in your country, and finally your favorite covers and least favorite ones.
This week's theme is: Everything has an end! Choose your favorite conclusion to a series.
Damn, I have no idea! I mean, if I have already read Harry Potter and the Deathly Hallows, it would be the perfect choice for this! Yes, I haven't read it yet and, of course, I have already watched the movie. Actually, it was the only HP movie I ever watched in the cinema. But since I haven't read it, I choose Mockingjay, by Suzanne Collins, the third and final installment of The Hunger Games trilogy!
Some people say this was the weakest book of all 3, but I disagree! It's such a deep book and we finally see war and revolution and everyone fighting for their freedom! Of course I cried because of it (some characters that I love died, but let's not talk about it), but I think it was a really nice last book of a trilogy! But… I DO NEED PREQUELS! WHERE ARE THEY????
---
Original cover: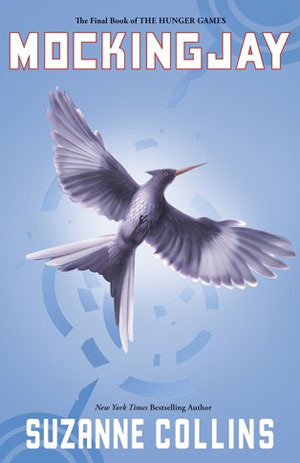 ---
Cover(s) from your country: The first one is before the movie tie-in edition. I have the first cover, which I love, of course! But the movie tie-in cover looks awesome.
---
Favorite cover:
---
Least favorite covers: I can't believe that The Hunger Games trilogy has so many awful covers!
---
There are so many other awful covers, but these are enough…. I don't want to hurt my eyes anymore.
So, for you, what book is the best conclusion?