Hello, bookish people! How are you? I hope your day was fantastic because, after all, 3rd May was an awesome day for readers! Many books were finally released today. I mean, according to Epic Reads, 30 books went on sale today! Wow, where's the money for all of that!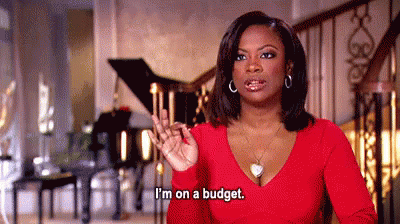 If you want to check all the 30 books that came out today, you can click here.
Here, I'm going to talk about 3 books: one from a series that I've started, one from an author that I have already read, and one from an author that I have never read yet.
---
Let's start with the book from a series that I've started: A Court of Mist and Fury, by Sarah J. Maas: ACOMAF is the sequel of A Court of Thorns and Roses, which was a retelling of Beauty and a Beast. This time, the second book of this new series by Maas is a Hades and Persephone retelling, which means that THIS IS GOING TO BE AMAZING!
I loved ACOTAR so much, but I only ordered the sequel yesterday. This means that it will probably take a month to arrive… However, I still have classes this month (my freedom starts by the end of this month), so I can wait… WHO AM I KIDDING? I WANT TO SEE IT WITH MY OWN EYES! I WANT TO TOUCH IT! Please, Book Depository, be kind! Just take, like, 2 weeks or maybe less!
Well, here's the cover and the synopsis. By the way, this synopsis has spoilers about the first book:
Goodreads synopsis: Feyre survived Amarantha's clutches to return to the Spring Court–but at a steep cost. Though she now has the powers of the High Fae, her heart remains human, and it can't forget the terrible deeds she performed to save Tamlin's people.
Nor has Feyre forgotten her bargain with Rhysand, High Lord of the feared Night Court. As Feyre navigates its dark web of politics, passion, and dazzling power, a greater evil looms–and she might be key to stopping it. But only if she can harness her harrowing gifts, heal her fractured soul, and decide how she wishes to shape her future–and the future of a world cleaved in two.
With more than a million copies sold of her beloved Throne of Glass series, Sarah J. Maas's masterful storytelling brings this second book in her seductive and action-packed series to new heights.
By the way, I ordered the hardcover edition. My father's wallet is not happy, but who cares? In this case, my happiness is all that matters!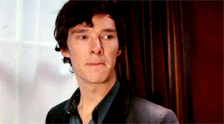 ---
Now, a book from an author that I have already read: The Hidden Oracle, the first book of The Trials of Apollo, a new series by Rick Riordan. Yes, of course it's about Greek mythology! Hell yeah!
Rick Riordan is the king of novels about mythology. Greek mythology, Roman mythology, Nordic, Egyptian… I mean, this man is fantastic! It's such a pity that I have only read the first two Percy Jackson books…. I loved them both and I really want to read every book thath Rick Riordan has written. The Hidden Oracle is on my to buy list now. Well, I will only buy it once I have got all of his other books, of course.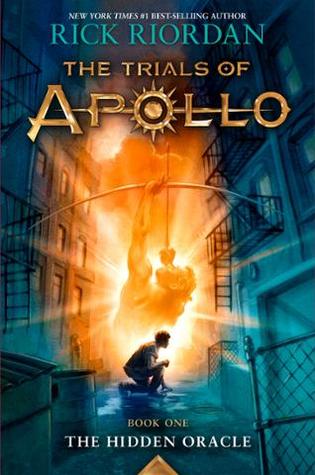 Goodreads synopsis: How do you punish an immortal?
By making him human.
After angering his father Zeus, the god Apollo is cast down from Olympus. Weak and disorientated, he lands in New York City as a regular teenage boy. Now, without his godly powers, the four-thousand-year-old deity must learn to survive in the modern world until he can somehow find a way to regain Zeus's favour.
But Apollo has many enemies – gods, monsters and mortals who would love to see the former Olympian permanently destroyed. Apollo needs help, and he can think of only one place to go . . . an enclave of modern demigods known as Camp Half-Blood.
---
Last, but not the least, let's talk about an author I have never read: Kiera Cass.
Kiera Cass is known for her Selection series, which is pretty much a series where the tv show Bachelor meets a dystopian world. It was supposed to be a trilogy, but the author decided to write two more books. The 5th and final book of the series is The Crown. In this final novel, the main character, Princess Eadlyn, has to choose her future husband. I am going to leave here its synopsis, but be careful with the spoilers if you haven't read this series. I haven't read it yet but, of course I already know a lot about the first 3 books.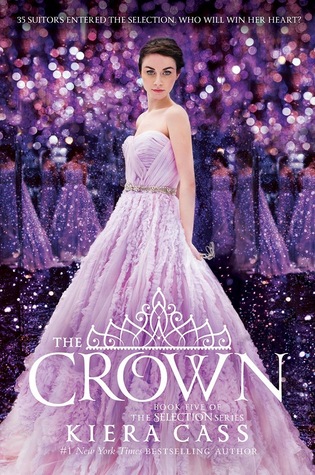 Goodreads synopsis: When Eadlyn became the first princess of Illéa to hold her own Selection, she didn't think she would fall in love with any of her thirty-five suitors. She spent the first few weeks of the competition counting down the days until she could send them all home. But as events at the palace force Eadlyn even further into the spotlight, she realizes that she might not be content remaining alone.
Eadlyn still isn't sure she'll find the fairytale ending her parents did twenty years ago. But sometimes the heart has a way of surprising you…and soon Eadlyn must make a choice that feels more impossible—and more important—than she ever imagined.
---
As you can see, 3rd May was a big day for many readers! I hope you all got the books you wanted to buy!
From these 3 books, which one was your most anticipated read? Have you already bought them?