Hello, bookworms! How are you? So, my final exams are coming (it's not next week, it's the other week after) and I'm already feeling anxious because ugh, THE PRESSURE! Anyway, let's enjoy these last days of peacefulness, shall we? What if I talk about a very interesting bookish news? Yes, that sounds nice!
By the way, I'm not going to post my Book Traveling Thursday this week because the theme is about a book that made me laugh and I have never read such book. Of coruse there are books that have made me laugh, but I think that, for this theme, I should talk about a book that is kind of about comedy or something.
Anyway, this post is about a very well one author and a book that you probably have heard about if you haven't read it yet (like me)!
---
Ok, let's talk about Veronica Roth's new book!
She has been teasing us a lot with her book. For awhile, she said it had Star Wars vibes and it takes place in space. Then, she kind of released a synopsis. Now, we have an official synopsis, a title, a beautiful cover and the release date! Wow, Veronica!
Here's the cover:
THIS IS SUCH A BEAUTIFUL COVER!
We all know Veronica Roth because she wrote the amazing trilogy Divergent, which has a dystopian setting. You could see some fantastic details in Divergent covers and they looked pretty futuristic, so maybe some people say this cover may be pretty, but it doesn't look like it's a Sci-fi that takes place in space. I mean, I understand if there are people that think like that, but, honestly, I think it's so beautiful! I'm pretty sure that, once we have read the book, we will know why this cover looks, well… Like this! I do think it looks like a Sci-Fi novel! The blue looks like the space full of stars and those goldish details look interesting and pretty! Oh, man, I need this book!
And let's talk about that title… Carve the Mark… Oh, damn, it souns so GOOD!!!! Once again, I can't wait to understand why Veronica chose this title!
Now, here's the synopsis:
On a planet where violence and vengeance rule, in a galaxy where some are favored by fate, everyone develops a currentgift, a unique power meant to shape the future. While most benefit from their currentgifts, Akos and Cyra do not — their gifts make them vulnerable to others' control. Can they reclaim their gifts, their fates, and their lives, and reset the balance of power in this world?
Cyra is the sister of the brutal tyrant who rules the Shotet people. Cyra's currentgift gives her pain and power — something her brother exploits, using her to torture his enemies. But Cyra is much more than just a blade in her brother's hand: she is resilient, quick on her feet, and smarter than he knows.
Akos is from the peace-loving nation of Thuve, and his loyalty to his family is limitless. Though protected by his unusual currentgift, once Akos and his brother are captured by enemy Shotet soldiers, Akos is desperate to get his brother out alive — no matter what the cost. When Akos is thrust into Cyra's world, the enmity between their countries and families seems insurmountable. They must decide to help each other to survive — or to destroy one another.
Well, now we know why Veronica said that her new book looks a little bit like Star Wars. By the way, I became a Star Wars fan last year, in December! I watched episodes IV, V and VI before I went to the cinema with my BFF to watch episode VII, which was FREAKING AWESOME! I'm still a Padawan, tho. I don't know much about Star Wars yet and I haven't watched the prequels (which many people don't like, but I still want to watch them, of course).
Anyway, I have been looking for stories that sound a little bit like Star Wars and I think I have found the ONE! I mean, of course Carve the Mark isn't going to be Star Wars, but it takes place in space and it seems we have these badass characters with special skills. So, yes, this story seems cool!
Now, we still have to wait a little bit longer for this book… It's coming out on 17th January 2017! HOLY CR*P, IT'S 2 DAYS BEFORE MY BIRTHDAY! I FEEL BLESSED!
I WANT THIS AS MY BIRTHDAY GIFT, OF COURSE!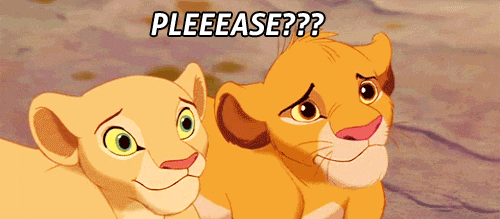 ---
Let's hope my father gives it to me next year aahahah. So, what do you think of Carve the Mark? Do you want to read it? What do you think about the cover and the title?