Hello again, bookworms! I told you I would write a weekly meme post!
Seriously, if you don't participate in this weekly meme, you should! It's awesome to search covers from other countries and compare them to the original cover! I think it's cool.
Book Traveling Thursdays is a weekly meme that was created by Cátia @The Girl Who Read Too Much and Danielle @Danielle's Book Blog. All you have to do is to post covers of a book related to that week's theme, which you can see at the Goodreads group. You have to post the original cover, the one that exists in your country, and finally your favorite covers and least favorite ones.
I should have posted yesterday, but I had already written 2 posts and I decided to post this weekly meme today.
The theme for this week is: Choose a book you would want to see as a movie or TV show.
Maaaaaaaaaaaaaaaan, I haven't read the whole trilogy, but someone should definitely make a book-to-movie adaptation of Red Rising, by Pierce Brown! That book is SPECTACULAR! It's one of the best Sci-Fi books I have read because it has everything: amazing writing style, the plot is freaking fantastic, and let's talk about the character development! DAMN!
Yes, I need a Red Rising movie. Like… NOW!
---
Original cover: It's a very simple cover, but I still like it!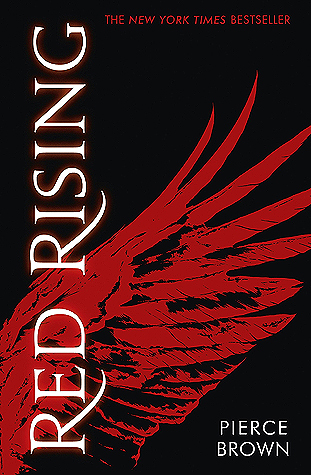 ---
Cover from your country (Portugal): IT LOOKS SO GOOD, DON'T YOU THINK?
---
Favorite cover(s): The Portuguese cover is a winner!
---
Least favorite cover(s):
Polish edition (So. Damn. Weird.)
Romanian edition (this doesn't even have Sci-Fi vibes)
Serbian edition (meh)
---
That's it for today! What book(s) would you like to see as a movie or a tv show?