Hello, bookworms! I hope you are having a lovely Friday!
Today I bring you another book tag, of course! This time, I was tagged (a long time ago) by Cátia @thegirlwhoreadtoomuch to asnwer the bookish scenarios tag!! Thank you so much, Cátia!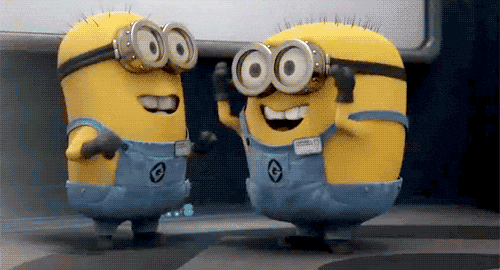 ---
1st scenario: You have to get rid of all your books and you can only keep one from each of these genres – contemporary, fantasy, non-fiction and one other genre of your choosing. What books do you keep?
WHAAAAAAAAAAAT? WHY WHOULD I DO THAT?
Anyway, this is just an hypothetical situation, so…
Contemporary: The Perks of Being a Wallflower can't be considered as a contemporary novel because it's set during the 90s, right? Well, I don't read many contemporary books… Maybe The Fault in Our Stars, then.
Fantasy– Ok, let me keep theHarry Potter series. Let's pretend that all the seven books are in one book ahahahah.
Non-fiction– The Diary of a Young Girl, by Anne Frank. I have no doubts in this one. Anne Frank was and still is a very special girl.
I choose Science Fiction: Many people don't know this, but dystopian books belong to the Sci-Fi genre, so… The Hunger Games!
---
2nd scenario: You're at the bookstore and you hear a teenager telling their mom they don't like to read, but their mom insists they pick something. You walk over and recommend a book you think is great for people who aren't big on reading – what book is it?
HARRY POTTER IS THE BEST ANSWER FOR THIS!
---
3rd scenario: You're not feeling yourself and need a pick me up. Which book do you read to put yourself in a great mood?
I think The Lightning Thief (Percy Jackson and the Olympians #1) would be a good choice! I actually need to read it again sometime soon!
---
4th scenario: You go back in time for a day to your child-hood years. What book would you most likely have caught yourself reading?
In Portugal, they are known as Anita's books! Now, they changed it too Martine… What the hell?
---
5th scenario: Your friend surprises you with a 4 day trip and you have 1 hour to pack. Which book do you bring to read on the way?
Can we talk about books we haven't read yet? If so, I would choose The Final Empire, by Brandon Sanderson. It has, 6024 pages (I'm talking about the Portuguese edition) and it's Fantasy, which is one of my favorite genres, so it could be a good choice for this scenario!
By the way, here's the Portuguese edition, which is BEAUTIFUL!!!!!!
---
6th scenario: Your house has been robbed! Don't worry – everyone is safe, but your bookshelf has been raided. What's the book you really hope is safe?
I. can't. CHOOSE. HELL. NO.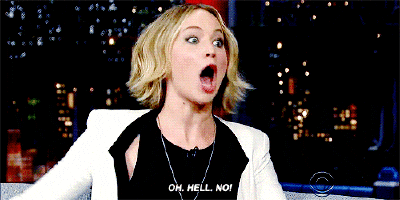 ---
7th scenario: Your friend borrows a book and returns it in awful condition. Do you a) Just pretend you haven't noticed b) Ask them to repurchase it or c) Secretly do the same to something of theirs?
Option B, of course! You know why? Here's this gif as an answer:
Damn, right!
---
I tag….  Everyone! Well, if you want to do this, of course!
I'll come back later for another post. This time, it's a weekly meme post that I haven't done since ages ago.
See you soon!!!