Hello, bookworms! How are you, my dear friends?
What do you think about the title? When I saw the theme for this week, I immediately thought of this song!
I don't even remember the last time I posted something related to this weekly meme! I kind of gave up doing this meme because it's a little bit long ( I mean, I have to talk about 10 books). Don't get me wrong, after all, it's a really cool weekly challenge, but I didn't have time to post it before because of college. But since I have already started my summer vacations, I think it's time to post this weekly meme again!
---
Here's a little introduction about the meme, which was created by The Broke and the Bookish:
"Top Ten Tuesday is an original feature/weekly meme created here at The Broke and the Bookish. This feature was created because we are particularly fond of lists here at The Broke and the Bookish. We'd love to share our lists with other bookish folks and would LOVE to see your top ten lists!
Each week we will post a new Top Ten list  that one of our bloggers here at The Broke and the Bookish will answer. Everyone is welcome to join. All we ask is that you link back to The Broke and the Bookish on your own Top Ten Tuesday post AND add your name to the Linky widget so that everyone can check out other bloggers lists! If you don't have a blog, just post your answers as a comment. Have fun with it! It's a fun way to get to know your fellow bloggers."
Those paragraphs were taken from The Broke and the Bookish. For more information, here's the 
post
.
---
This week, we have to talk about Beach Reads Week! Here are your choices for today: top ten great beach reads, ten books I plan to read on the beach, ten beach reads for those who don't like typical ~beach reads~, ten authors who are my go-to for beach reads, etc.
I choose: Ten books I plan to read on the beach, even though I don't go to the beach because I live near a natural swimming pool. How cool is that?
---
1. The 100, by Kass Morgan: Have you watched the book-to-TV show adaptation of The 100? IT'S AMAZING AND I LOVE IT! It makes me sad that I haven't watched season 3 yet… Anyway, I really want to read this book soon. Yes, I know many people say that, in this case, the tv show is way better than the book, but I still want to read it. It's sci-fi, I mean, of course I'm going to read it!
2. The Bone Season, by Samantha Shannon: Yesssss, I will finally read this. Soon. Ish.
Ok, I really want to see why her publisher said she is the next J.K. Rowling, even though people have already said this is not true, but she is still a talented writer. Anyway, I'm really excited about this book!
3. The Catcher in the Rye, by J. D. Salinger: I know this a book you either love or hate, so I'm really curious about this classic!
4. Daughter of Smoke and Bone, by Laini Taylor: It has been a while since I read a book about angels and forbidden love, so I can't wait to read it!! And everyone says good things about Laini Taylor's writing!
5. The Selection, by Kiera Cass: On Instagram, I asked if I should read this and, of course, many people said yes because it's a good dystopian book that has a mix of royalty and the tv show The Banchelor (I've never watched it, but I know its concept). I said that maybe I would ordered an English copy, but I think I want to order books I really want, so I'm going to read it in Portuguese (my mom is a librarian, so I'll ask her to bring this one home) since the first 3 books are already out here in Portugal and the 4th book is released in June.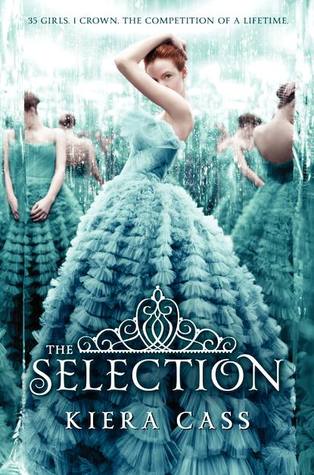 6. Pride and Prejudice and Zombies, by Seth Grahame-Smith: Another book from the library! As I said, I love Pride and Prejudice! Also, I love zombies, so I should read this book this summer!
7. The Longest Ride, by Nicholas Sparks: Whenever someone talks about Nicholas Sparks near me, I always say that I don't love him, but I don't hate him either, and yet I have, like, 5 or 6 books written by him. Ops. Anyway, I'm really curious about this one since it has 2 couples instead of what Nicholas Sparks usually writes, which is one couple and someone close to them, or one of them, dies and there are other sad things, etc. Of course this also has sad moments and I'm sure someone dies, but it's kind of different from his other books, right?
Now, let's talk about the last 3 books of The Mortal Instruments series, by Cassandra Clare!!!
8. City of Fallen Angels:
I actually started it last September, but I had to stop reading it when I found out that college would start earlier that I thought. Now, I can finish!!!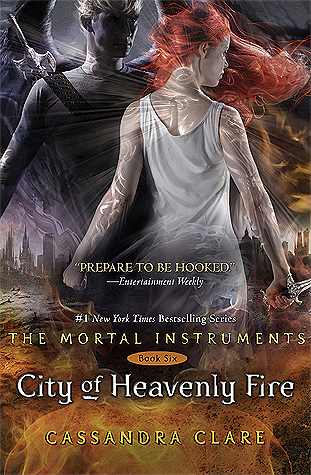 ---
Of course, these aren't the only books I want to read this summer! I just randomly chose  10 books from my Summer TBR. I have more than 30 books to read this Summer, don't worry!
Now, let me ask you this: what books are you definitely going to read on the beach?
I hope you enjoyed this post! Later, I want to post a little bookish tag that I actually should have written yesterday, but I decided not to. So, see you soon!