Hello again! I told you I would write another post today! And maybe I'm going to write another one, but I'm not sure.
This time, I'm here with another bookish tag! It's called "3 days, 3 quotes" tag. I think I don't have to explain what this is about since the name already says the point of the tag.
Thank you Esther @ChapterAdventures for tagging me!!
---
THE RULES:
1. Thank the person who nominated you.
2. Post a quote for 3 consecutive days (1 quote for each day).
3. Nominate three new bloggers each day.
The quote I chose for Day 1 was obviously written by J.K. Rowling. It's from Harry Potter and the Philosopher's Stone and it's one of the most beautiful quotes of the series. It has such a deep meaning and I love it.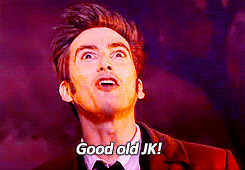 ---
Today, I tag:
Cátia @TheGirlWhoReadTooMuch
Cristina @MyTinyObsessions
Anna @MyBookishDream