Hello, bookworms! How are you? Here I am again with this wonderful weekly meme!
Book Traveling Thursdays is a weekly meme that was created by Cátia @The Girl Who Read Too Much and Danielle @Danielle's Book Blog. All you have to do is to post covers of a book related to that week's theme, which you can see at the Goodreads group. You have to post the original cover, the one that exists in your country, and finally your favorite covers and least favorite ones.
The theme for this week is: Yesterday was International Children's Day!! Choose a book you would read in your childhood if you could go back in time.
Man, I have chosen Harry Potter many times for this meme and I acutally started the Harry Potter experience when I was 11, so I was still a kid. I have also chosen The Little Prince for this meme, so… Oh, wait! I think I would read The Chronicles of Narnia, by C.S. Lewis! I read The Lion, the Witch and the Wardrobe last year, in December, and I loved it so much! I wish someone had given those books to me when I was younger!
For this week, I'm going to show you the covers of The Magician's Nephew. The author said that this is the first book of the series, even though he published The Lion, the Witch, and the Wardrobe first.
Well, let's do this!
---
Original cover: According to Wikipedia, this is the first edition.
---
Cover from your country (Portugal):
---
Favorite cover(s):
---
Least favorite cover(s): They all look meh.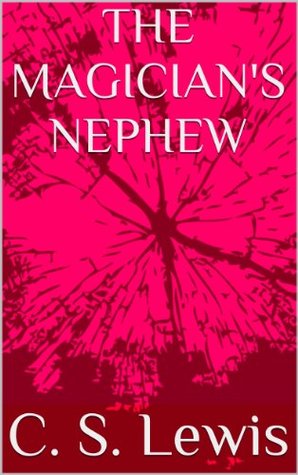 ---
There are more posts coming soon, guys!!! See you soon!!!