You probably already know this, but since this book is on my TBR list (also on my To-Buy list), I really would like to share this news: Everything, Everything, by Nicola Yoon, is going to have a movie!!
Okay, let's first read its synopsis:
My disease is as rare as it is famous. Basically, I'm allergic to the world. I don't leave my house, have not left my house in seventeen years. The only people I ever see are my mom and my nurse, Carla.
But then one day, a moving truck arrives next door. I look out my window, and I see him. He's tall, lean and wearing all black—black T-shirt, black jeans, black sneakers, and a black knit cap that covers his hair completely. He catches me looking and stares at me. I stare right back. His name is Olly.
Maybe we can't predict the future, but we can predict some things. For example, I am certainly going to fall in love with Olly. It's almost certainly going to be a disaster.
By the way, did you know that this book has been on the bestseller list for SIX MONTHS? DAMN!!!!
Since I want to read more Contemporary books, I should definitely read this one.
Well, moving on! Other news: did you know that this adaptation already has a director? Yup, it has! Her name is Stella Meghie and yes, she is a black woman! this book has POC characters and was written by a POC female writer, so it's fascinating that Meghie is the director!
The director and Nicola Yoon have already expressed how happy they are with this new experience and they have shared how much this news means to them!
The script was written by J. Mills Goodloe, who also wrote the script of Age of Adaline. The producers are Les Morgenstein and Elysa Dutton of Alloy Entertainment Features.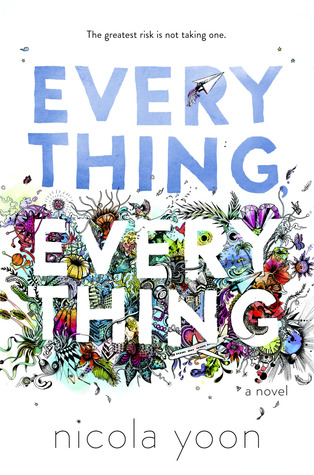 Who is excited about this news???