Heyyyyy, bookworms! How are you? I hope you are all well! I have been feeling fantastic lately! My diet is actually working and I lost 1 kilo and 700 in one week thanks to healthy food only! For those who don't use kilos, I lost 3 pounds and something.
This was also a good week because I went to a book launch session yesterday and it was really good! I got two books signed and I talked to the author. He was really nice and easy to talk to!
Yes, it was a nice week! Unfortunately, my reading slump is killing me…
Anyway, I should write a BTT post! I haven't written one since June started! Ops!
---
Book Traveling Thursdays is a weekly meme that was created by Cátia @The Girl Who Read Too Much and Danielle @Danielle's Book Blog. All you have to do is to post covers of a book related to that week's theme, which you can see at the Goodreads group. You have to post the original cover, the one that exists in your country, and finally your favorite covers and least favorite ones.
The theme for this week is: We're halway through 2016. Choose your favorite book of the year so far.
Ok, I haven't read many books yet this year. I have only read 14 books so far … College wouldn't let me read whatever I wanted to read and, right now, even at home, I'm facing a terrible reading slump. But… I LVOED A COURT OF THORNS AND ROSES SO MUCH! SARAH J. MAAS IS AMAZING!
---
Original cover and Favorite cover: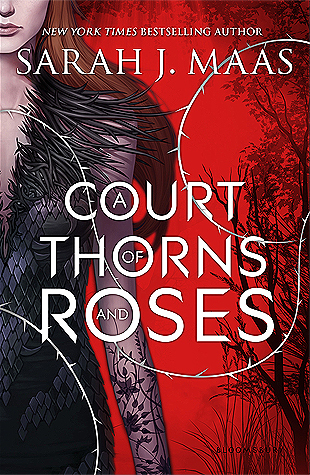 ---
Least favorite cover: It's not ugly and I am not saying that I hate it because, after all, I love the colors and the roses, but still… It's too simpe compared to the original one.
---
Of course that ACOTAR is translated in many other countries, but they all kept the original covers. Some publisher changed certain details, like the colors, but they aren't relevant.
Another post is coming! See you soon!