Hello, bookworms! How are you? I hope you are enjoying summer! For those who are facing winter, I hope you have enough blankets and hot chocolate!
A few days ago, I wrote a post about how difficult it was to choose the books I would like to order this month since my father wanted to buy me books because I had good grades in my first year as a college student. In that post, I had 3 options and, as many people chose, I decided to order option 2:
My dad ordered: Winter (The Lunar Chronicles #4) plus a very cheap edition of The Adventures and Memoirs of Sherlock Holmes= 14.9€
I ordered: Cress (The Lunar Chronicles #3) plus a very cheap edition of A Study in Scarlet and The Sign of Four (even though they are two different stories, this edition has these stories in one single book) plus another very cheap edition of The Hound of the Baskervilles and The Valley of Fear (once again, two stories in one book)= 15.3€
I really can't wait to get all these books!
Now, let's talk about a book that has a beautiful cover because it's Book Travelling Thursdays time!
---

Book Traveling Thursdays is a weekly meme that was created by Cátia @The Girl Who Read Too Much and Danielle @Danielle's Book Blog. All you have to do is to post covers of a book related to that week's theme, which you can see at the Goodreads group. You have to post the original cover, the one that exists in your country, and finally your favorite covers and least favorite ones.
The theme for this week is: Book with an Eye Candy Cover. Choose a book that you read/bought because of the cover.
There are some books that I bought because I loved the covers, but there's one in particular that totally took my breat awayyyyyy. Joking, but it's such a BEAUTIFUL COVER!!!!!
By the way, I am talking about The Winner's Curse, by Marie Rutkoski. I haven't read it yet, but I hope I read it in August, even thought I'm not sure yet what I am going to read this month because I have been on a reading slump. I actually haven't finished the 2 last books of June…. Ughhhhhh, get out of here, reading slump!
---
Original cover: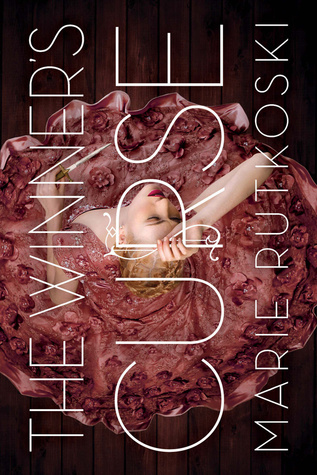 ---
Cover from your country (Portugal): This book is coming out this month! I found out about this a couple of days ago and I was so happy when I saw the cover because it kind of looks like the UK edition, which is so PRETTY! I am glad that they didn't, like, try to do a new cover. It wouldn't work well, honestly.
For my Portuguese readers, the Portuguese edition is coming out on July 18th.
---
Favorite covers: Even though I love the US edition, I think I love UK edition even more. Maybe it's because of the background, I don't know.
The Portuguese cover is now one of my favorites as well.
---
Least favorite cover: I don't hate this cover. Actually, I love it! However, I really prefer the original covers because they have this girly and badass vibes at the same time, which is cool because it shows that being feminine and being badass can coexist. Now, about this alternative cover, you just see the usual YA Fantasy cover that has a girl as the main character.
But, as I said, it's still a beautiful cover!
---
What about you? What book(s) did you buy/read because you simply loved its (their) cover(s)?