Hello, bookworms! I hope you are all ok!
As I said yesterday, here I the books my mom bought for me this week. There a huge book sale going on in one of the biggest supermarkets of my country and I am so glad I already have two books from those sales! I think I'm going to buy one another one soon, but I'm not sure yet.
I won't post my Book Traveling Thursday today because I prefer to post once a day, which means you can read it tomorrow!
By the way, I got bookmail today! Yup, July has been a good month for me! However, I'm not going to talk about it yet because there is another book that I ordered at the same time as the one I already got, so I prefer to wait for the second book, so that I can write only one post about them!
Well, let's talk about the two novels I got this week!
---
I really want to read more thriller books., especially psychological ones! This is definitely Gillian Flynn's fault because I LOVED Gone Girl! Therefore, when I saw Eeny Meeny, by M.J. Alridge, with a 40% discount off, I knew I had to buy it!
Its concept is not really original since I have seen it in tv shows, but that's actually the reason why I bought it! I really love this kind of story! It only has 3.86 stars on Goodreads, but I didn't care about the rating and I asked my mom to buy it. Honestly, I don't think I'll regret it.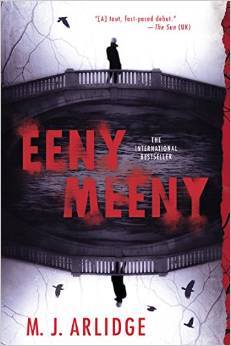 ---
I am sure that, at least, most of you have seen this book on bookstores. I mean, everyone is crazy about it! Then, there was a movie adaptation and it seems that everyone loved it and I decided that I should really get this book because I don't read many Contemporaries, especially Adult ones. Yes, I am talking about Me Before You, by Jojo Moyes.
Before the movie came out, I already wanted to read it, but it was one of those books that I would eventually get from the library some day. But then… I watched the trailer…. And I freaking loved it and I made a promise to myself: I HAVE TO READ BEFORE I WATCH THE MOVIE! So, I am glad that I saw this book on sale. It only had 20% discount off, but it was still a good price!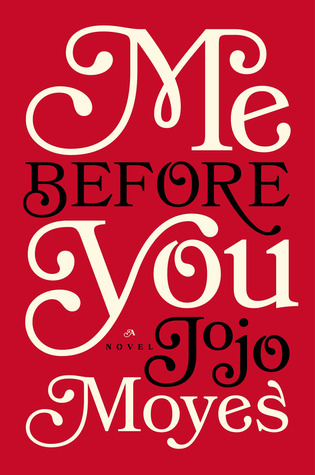 ---
So, that's it for today, guys! See you tomorrow!
What about you? Have you bought/ got many books this month?